Analyses on the Current Situation and Development Trend of China's Pipe Fitting Industry
Posted: 06/03/2017 02:06:57 Hits: 32
1.
The Status of Pipe Fitting Industry
Pipe fittings
, flanges, piping systems and pressure vessels belong to the industrial metal pipe fitting industry which belongs to the metal products industry. Industrial metal
pipe fitting products
have features of strong specificity, high added value and wide application and involve all areas of the national economy, which is an indispensable and important part of the sustainable development of the national economy.
The main raw materials of industrial metal
pipe fittings
are steel products, including carbon steels, stainless steels and other materials, and its upstream industry are steel ingot, steel pipe and steel plate manufacturing industries. Industrial metal
pipe fitting
industry has a very wide range of application, and the downstream industry covers various fields of the national economy, such as petrochemicals, shipbuilding, electricity, natural gas, pharmaceuticals and food industries. The downstream industry of industrial metal
pipe fitting
industry are mainly petrochemical, shipbuilding and thermal power industries.
2.
Development Trend of Pipe Fitting Industry
At present, there is a fierce competition in the common product market of domestic industrial metal
pipe fitting
industry. Carbon steel and small diameter pipe fittings are in abundant supply, while pipe fittings with large diameters, composite materials, high performance(high temperature, low temperature, high pressure and corrosion resistance) as well as the new products developed for special industrial requirements are in short supply. The following products are all in short supply:
Pipe fittings
with large diameters and high pressure for long-distance transmission pipeline of oil and gas industry, collecting pipe fittings with high temperature and pressure resistance for petroleum cracking industry, pipe fittings with large diameters made from stainless steel metal matrix composite for chemical industry, pipe fittings with alloys and thick wall thicknesses used in the supercritical or even ultra-supercritical working conditions for power industry as well as standardized piping fittings for chemical and shipbuilding industries.
Developed countries produce a few metal
pipe fitting
products due to the cost factor, and they need to import them from China, India, Brazil, Taiwan and other countries and regions, which provides great development space for the growth of China's metal pipe fitting export market in the future. Industrial metal pipe products are mainly for petrochemical, natural gas, shipbuilding, electric power, pharmaceuticals industries. "The 12th Five-Year Plan for National Economic and Social Development of the People's Republic of China" points out that "promoting energy production and utilizing mode change should strengthen the construction of energy transportation, accelerate the construction of strategic channels of northwest, northeast, southwest and offshore imported oil and gas and complete the main oil and gas pipelines in China. Overall plan the imported natural gas pipelines, accepting station of liquefied natural gas, construction of main cross-regional gas transportation and gas distribution systems, initially forming supply structure of coordinated development for natural gas, coalbed methane and coal gas. China should adapt to requirements of large-scale trans-regional power transmission and new energy power generation grid-connected system; speed up the construction of modern power grid system; further expand the scale of electricity transmission from the western to the eastern region; improve the region's main grids; develop advanced power transmission technique with extra-high voltage, high capacity, high efficiency and long distance; rely on advanced technologies of information, control and energy storage to promote the construction of smart grids, to practically strengthen the urban and rural power grid construction and transformation, and to enhance the optimal allocation of power capacity and power supply reliability."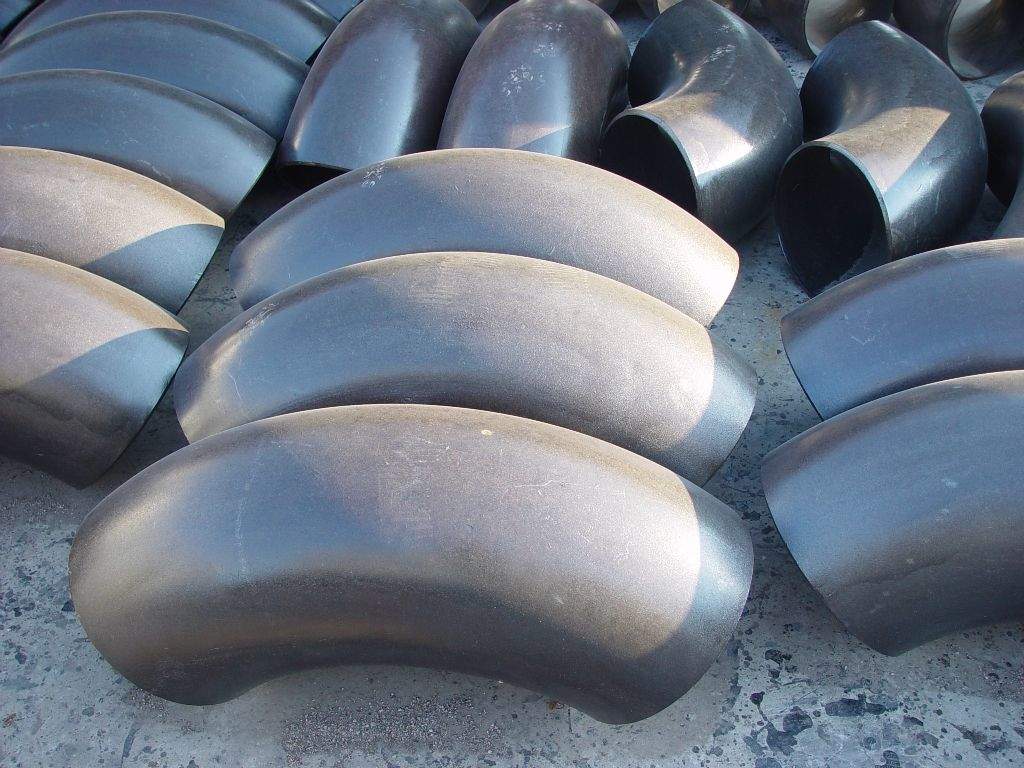 Post URL: http://www.landeepipefitting.com/analyses-on-the-current-situation-and-development-trend-of-china-s-pipe-fitting-industry.html
Landee is a professional industrial pipe fitting manufacturer and be well accepted by customers all over the world, we has been producing Pipe Fitting for a variety of applications since 1985. welcome to access our website: http://www.landeepipefitting.com.