Concentric Reducers and Eccentric Reducers
Posted: 07/31/2017 02:59:12 Hits: 38
The reducer is one of the chemical
pipe fittings
, which is used for connecting two pipes with different diameters to change flow rates.
Reducers
are classified into concentric reducers and eccentric reducers.
Reducers
are usually made by reducing pressing processes, expanding pressing processes or reducing and expanding pressing processes, and we can also adopt stamping processes for reducers with some specifications.
A concentric reducer is used to join pipe sections or tube sections on the same axis.
Concentric reducers
feature in no corrosion, pitting, rusting or wear, which makes them play critical roles and have excellent performance in several industries.
The concentric reducer is also one of the high strength building metal materials. Concentric reducers are resistant to weak corrosive media such as air, steam and water.
The two ends of
eccentric reducers
have different diameters, and eccentric reducers are used for connecting pipes with different diameters or flanges. The eccentric reducer is conducive to fluid flow, and it has less interference in the fluid flow when the diameter of the reducer is changed. Therefore, we often adopt eccentric reducers for gas pipes and pipes with fluid flowing vertically. One side of the eccentric reducer is flat, which is good for discharging gas or liquid and convenient for opening and maintaining eccentric reducers. Thus we usually select eccentric reducers for fluid pipes with horizontal installation.
We should use a dry cloth to wipe female and socket ends of reducers before installing
reducers
; when there is greasy dirt on surfaces of reducers, we need to use acetone to clean greasy dirt. We should pay attention to the following points.
1. Controlling diameters: DIN standard (DN10-DN150), 3A/IDF standard (1/2"-6") and ISO standard (Ф12.7-Ф152.4)
2. International industry standards: DIN, ISO, SMS, 3A, IDF, etc.
3. Materials for reducers: stainless steel 304,316 and 316 L
4. Quality and applications: the inner and outer surfaces of reducers are processed by high-grade polissoirs so as to meet requirements of reducers' surface accuracy; reducers are suitable for dairy products, food, beer, beverages, pharmaceuticals, cosmetics and other industrial fields.
5. External processing:
reducers
are processed according to users' drawings or samples, which are non-standard products.
6. Connection modes: clamp modes, welded modes and threaded (flexible) modes
It should be noted that reducers can also be used for connecting two pipes with different diameters in the environmental dedusting Industry; reducers which are applied to environmental dedusting Industries are made by cutting and welding the rolled steel plates and they have different diameters; we generally use hot rolled coiled plates to make the reducers.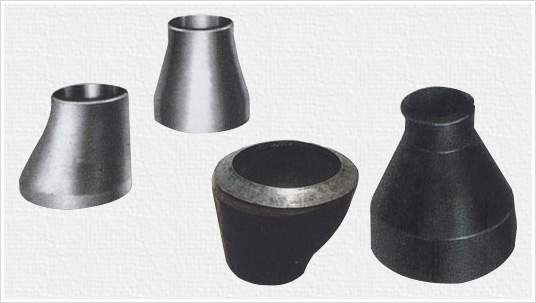 Post URL: http://www.landeepipefitting.com/concentric-reducers-and-eccentric-reducers.html
Landee is a professional industrial pipe fitting manufacturer and be well accepted by customers all over the world, we has been producing Pipe Fitting for a variety of applications since 1985. welcome to access our website: http://www.landeepipefitting.com.